Description
Buy Amy's Book for here at nearly a 30% discount off Amazon, Barnes and Noble, and other retailer's prices!
Early in her career, Amy had a boss who demanded she come to work while terribly sick with food poisoning, another boss who raised an eyebrow at her decision to take time off work to attend her grandmother's funeral, and yet another boss who encouraged the team to behave unethically, lie, and fudge numbers. Eventually, Amy had an emotional breakdown due to the stress that she felt while working in these environments, and while taking a few months off from work to recover, Amy noticed that many others had similar stories of toxic bosses who not only didn't coach or develop their people, but instead ignored or mistreated their people. She began to demand better leadership from subsequent bosses, and decided to go into leadership herself so that she could deliver an exceptional environment for others.
During the last 2 decades, Amy has held leadership roles at 6 different companies, as well as served in leadership roles on numerous boards. She consistently observed leadership in those organizations around her, and observed that some individuals at work were consistently happy, motivated, engaged, fiercely loyal, and regularly exceeded their results. She also noticed employees who weren't any of these things. Then, she noticed a pattern: it always came down to the same one thing: LEADERSHIP.
Terrific and connected teams that were putting up terrific results always did so at the hands of great leadership. Unhappy teams that struggled to meet goals and deliver on results always suffered from a lack of great leadership. Amy observed that much of corporate America is experiencing a leadership crisis. It became Amy's life work to truly understand the consistent and specific things that exceptional leaders truly DO on a daily basis; what makes them different than all the rest.
After much research and observation, Amy has narrowed the behaviors of exceptional leaders down to 7 practices that she called the 7 V.I.R.T.U.E.S. Whether you're newly promoted into your first leadership role, a seasoned middle-manager, or an executive- if you're a leader looking to achieve breakthrough performance- this book is for you. It will forever change how you view leadership. Not only does Amy share her 7-pracitce leadership framework, she shares her story as both a student and practitioner of leadership over the last 20 years. It's a raw account of all the mistakes, failures, and successes Amy has witnessed in leadership over the years- both her own, and those around her. You'll love the stories, and the people in them.
The 7 V.I.R.T.U.E.S of Leadership will transform how you engage, empower, and motivate people and help you to create consistent and sustainable results. It will provide the answers to your frustrations and challenges in leading a team.
– Reviews –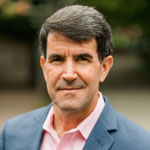 "I have been following Amy for a while and have been inspired by how she sees the positive in life, and finds the opportunities where others may seen only threats. She embraces challenges and setbacks because she knows they make us stronger. And she reminds us that it is even more fun to help others succeed than to succeed ourselves.
This mindset helped Amy to inspire others and stand out as an exemplary manager in her career as a banking executive. Now she's sharing the formula for her success in her new book V.I.R.T.U.E.S. of Exceptional Leaders. I was excited to get my hands on an early copy of the book and was immediately impressed with how practical and actionable the book is. I am already using it to better guide the teams I work with. And I hear that Amy is already hard at work on her second book, relating to H.A.B.I.T.S. I encourage you to follow Amy and read her books and I am confident you will take away something that helps you in your interactions with others!"
-Shawn Hoyt, Senior Deal Desk, Operations, and Legal Executive
---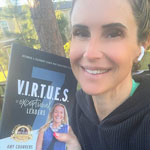 "I have read this book twice and can't say enough about the amazing work Amy has put into this! This book has not only helped me from a professional stance but also helped me navigate with personal life experiences. I highly recommend this book to anyone as it has helped me grow in so many ways! Thank you Amy for creating a masterpiece and demonstrating the virtues of leadership."
-Marlisa Mattia, Senior Account Manager
---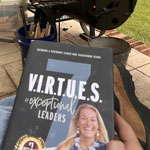 "I recently had some time as I made some BBQ for the family beach trip. I read a book titled "7 Virtues of Exceptional Leaders" by Amy Chambers, and I must say, it was quite a pleasant surprise. I've read many leadership books before, but this one stood out because it doesn't try to elevate leadership concepts to a status reserved for "Titans of Industry." Instead, it takes time-tested concepts and weaves them together to create a roadmap for leadership excellence.
The book emphasizes the importance of vision, consistency, and involving others in decision-making, which are all familiar concepts for tenured leaders. However, a roadmap for leadership excellence emerges when you combine these concepts with learning to ask questions, active listening, and creating energy.
What I found particularly compelling about the book is its central concept of reminding you that you are leading others. As a leader, people rely on you to provide vision, be consistent in your direction and focus, and invest in them as people who want to achieve success.
While reading the book, I laughed out loud at about page five when Amy recalled a story. By page ten, I was hooked and taking notes. Overall, I believe this book is a great read for tenured leaders and those new to leadership. If you are a tenured leader, this book will remind you why you want to be a leader. If you are new to leadership, it provides the necessary concepts to become exceptional. The book even stepped on my toes at times as a reminder of key leadership principles, but it was a much-needed wake-up call. I highly recommend this book to anyone looking to improve their leadership skills."
-Rick Kielbasa, Head of Digital
For anyone looking to leave a legacy and change the lives of those around them- this book is a MUST-READ.
Contact Amy