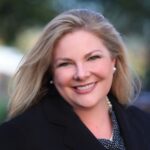 Amy is an incredible mentor and coach. Since we started coaching sessions, I have been encouraged and inspired to grow, as well as challenged to evaluate my thinking patterns and lifelong beliefs. Her passion for personal development and growth is transformative. I am regularly inspired by her knowledge and extensive arsenal of resources that uncover deep layers of self-awareness. She cares so much and invests greatly in my success. She engages with meaningful content, using stories to relate, inspire and build trust. There is a true feeling that comes across of authenticity and vulnerability that makes working with her very enjoyable, even when tackling difficult hurdles. Her passion and dedication is making a huge impact on my life personally and professionally and I highly recommend working with Amy!
–Emily Harrington, Regional Director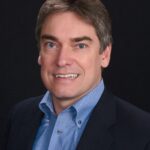 "It is a genuine pleasure for me to recommend Amy. I have known Amy for 3 years, but it wasn't until recently that she became my personal coach. It has been a great experience for me, and my only regret is that I didn't hire her sooner.
As a coach, I admire her many valuable qualities and she has earned my respect. Professionally, she is very goal oriented as well as a team player. She is well organized, always punctual, and yet, easygoing. Amy is keenly devoted to her work, but being a real people person, she is enjoyable to work with. She has mastered many methodologies, tools and techniques that make her a resourceful coach. Without exception, she puts her clients first. She is a person who honestly cares about her clients and makes it her personal mission to help her clients achieve their goals.
I have no hesitation in recommending Amy for any position pertaining to coaching. I feel confident she would be an asset to anyone who wants to truly develop and grow. She will help you improve your own self-awareness. She will challenge you, in a supportive way. And, she will help you stay accountable to yourself. If someone wants to accelerate their success in their career and personal relationships, Amy should be their coach."
–Dave Mard, Director of Information Technology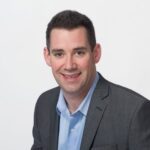 "Working with Amy has been great. As a C-Suite Executive, I needed someone to push me on how to be better and someone I could bounce ideas, concepts, and challenges off. Because of Amy's experience, perspective, and knowledge this has been a great fit for me, and it has allowed me to develop and grow even more than I expected. I am excited to continue on this journey with her. "
–Graham Burford, Chief Executive Officer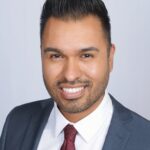 I have had the privilege of knowing Amy for over 10 years and she has been my coach for the last year.  Throughout the years I have been inspired by her passion to help improve the lives of others and her dedication to her craft.
As her direct report, her energy and enthusiasm were infectious. She was passionate about bringing out the best in others, driving results and delivering for her clients. She connected deeply with each person on her team, and we all benefited greatly from her leadership.
I approached Amy needing help figuring out some challenges at work that, up to that point, seemed insurmountable.
At our initial meeting, Amy made space for me to be completely open without fear of judgement. She laid out a goal-setting plan and committed to me that she would not allow me to fail. A commitment I'm delighted to say she kept.
In the last year, not only have I achieved my goals at work, but I have also achieved goals related to my health and fitness, personal development, and relationships. This was not easy – I had long held beliefs that unbeknown to me were holding me back.  Through my work with Amy, I was able to develop a new growth mindset and the confidence that I can do hard things and achieve my dreams.
Working with Amy has been one of the best decisions I have ever made, and I cannot recommend her enough to anyone who desires to take their life from good to GREAT!
–Jaime Arroyo, Chief of Staff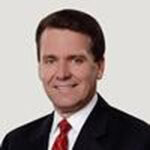 "Amy and I have worked together at multiple companies. She is one of those rare individuals who focuses on making sure her beliefs align with her actions.
Amy and I share the belief that every individual has the potential to achieve and sustain success. She understands that success requires significant commitment and must be driven by core business practices that foster and reward interdependence, meaningful learning, and consistent profitable growth, financially and individually. Not only does she understand the concepts that create personal efficiency and effectiveness, but she also has mastered the ability to successfully coach others to apply the concepts effectively in their environment."
– Joseph, Chief Executive Officer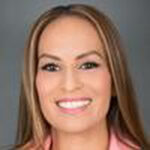 "I've had the true privilege of working closely with Amy while we were peers at SkyOne FCU. She is a true pleasure to work with. She is smart, humble, genuine, self-aware, compassionate, driven, passionate to succeed and most importantly helping others succeed, and consistently seeks feedback from others because she understands that it's through open, honest, and constructive feedback that she can get better. She is an open book that is not afraid to be vulnerable in front of others, which naturally makes others in the room find courage to do the same. She is an excellent, transparent, and effective communicator that draws people in because her passion comes through when facilitating meetings on topics that she truly believes in. She leads by example when it comes to listening to others. I remember there were times when someone shared a different opinion that she had and rather than shooting their idea or perspective down, she would ask probing questions to seek to understand why they had that perspective and really takes time to reflect.
Amy is more interested in DOING right than on BEING right that is why she takes the time to really get to know people to understand the "why" behind their perspective and "what" drives them. She has a passion for self-development and believes EVERYONE has strengths, some may just need help identifying them in order to leverage them and propel themselves forward. She consistently promotes a positive work environment and is an advocate for positive discussion. She knows how to foster relationships and brings out the best in other employees. Amy is a strong leader, coach, and an all-around great human being that will be able to make instant contributions to any organization."
–Mayra Daigneault, Chief Human Resources Officer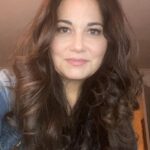 "I have known Amy for a little over 7 years now. We worked together as peers under the Retail division of a local Credit Union. From the moment I met Amy I was totally inspired by how expressive and passionate she is about leadership. Amy is the kind of leader that inspires the best in others and helps folks to uncover their true potential. She is one of the best coaches I know! She is very good at helping others with self-awareness, creating goals and planning execution.
I have personally learned so much from her: to speak in public without hesitation, look at circumstances as steppingstones to achieve my objectives and see my team as individuals that have potential and value to add. She genuinely helped me to build self-confidence and become a better leader. I truly appreciate the time we worked together, and I feel honored to call Amy my friend!"
 – Katia Santos, Vice President of Administration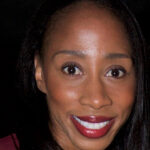 Amy Chambers is a light of positive energy who inspired me to be a leader who changed my team's lives- personally and professionally. She helped me focus on the things I could change and provided a new way of leading a team of multipliers. As I was a new leader, she watched my coaching sessions, took notes, listened with an open heart, asked questions, and provided me with a new way of looking at my role. She set expectations and required a commitment of my team and myself through weekly action items.
Amy ensured training & development was created and open communication was established which led to a highly engaged team who trusted their leader. Amy allowed me to feel comfortable disagreeing with decisions and implement new ways of doing business. She created a culture where weekly coaching, meeting, and training was expected to ensure team development was executed.
Knowledge, techniques, and books were provided to help me take a team of 15 from being bottom performers to top performers. Within 9 months, 4 team members were promoted to new positions within the organization, and half of the team was completing career pathing.
Amy is a visionary and charismatic leader who possesses a clear standard of what great leadership embodies: passion, integrity, vision, connection, results, and development. She will forever be my standard of a great leader".
– Tina Hildreth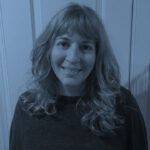 Before I met Amy, I felt like I did not have a realistic vision and goals around leadership, engagement, and effective communication for my HR team as well as for the company. However, since our time together, I feel like Amy has entrusted and recharged me with the Amy Plan (LOL!), and I have a new arsenal of thoughts and goals for how to make work more meaningful for myself and coworkers.  I thank Amy so much for her invaluable coaching.
-Regina March, Chief Financial Officer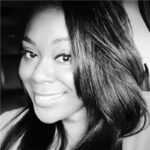 Working with Amy has been a godsend to my professional and personal life. Since working with her, I gained self-confidence and improved my mindset as a leader and as a woman working in corporate environments. Amy truly cares about understanding my personal and professional needs and goals and demonstrates it by always providing me with effective tools and resources to help me " get better" and drive me to execute the behaviors that will assist me to make the changes needed to attain my goals and live out my dreams. I am the type of person that thrives off accountability and having Amy as a life coach and accountability partner has helped me to drive consistent results in many areas of my life. I highly recommend working with  Amy Chambers.
-Felicia Coney, Learning and Development Manager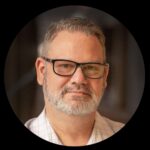 Amy's encouraging words, no-nonsense support, and confidence-building has done wonders for me. I want to repeat: HER COACHING HAS HELPED ME SO MUCH! I feel so blessed to have connected with her. Every good coach engages in serious pushback and push-forward, and Amy is NO exception. Between our regularly scheduled calls, I love her emails. No wait, I LOVE HER EMAILS!
-Duncan MacLeod. Lead Data analyst and Author of 6 published books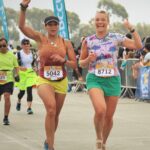 Calls with Amy are literally the BEST calls. I have not only been inspired since we started working together, but I have a sense of energy, excitement, and purpose now. I think that's what I was struggling with before working with her. She's really helped me get back in touch with the leader that I am innately am and validated my human way of executing it. To Amy: thank you, thank you.
-Nichole Curtis, Operations Manager